It takes experience as well as up to date product knowledge to deliver quality and value on your installed home improvement or home performance (Home Performance with Energy Star) project*. You also must put your customer first ahead of all other consideration. With twenty-five years of know how under our belts the staff at Egg Energy Systems, Inc. and Egg Shell Renovations deliver uncompromised service. We will only use the finest quality materials available. Our installers and technicians provide the best workmanship and skills. We make sure that we understand your needs. We listen. We explain and most importantly we will deliver. You the consumer have the ability to choose from many companies. When your honor us with your patronage we must respect and protect you. We want to make you our customer for life, not just one job.
Servicing Long Island, Nassau and Suffolk County and Eastern Long Island, we operate in one of the most selective markets in the country. We cannot afford to be second best. Our business is to bring you peace of mind, a high level of satisfaction and a world class service experience through performance and communication. We specialize in the Whole Home Assessment (Energy Audit+), outstanding Window products, exterior Siding, Bathroom Liners (tubs and showers), Entry Doors and Insulation as well as all phases of home improvements.
Let us guide you through your next project. You will be glad you did.

*Home Performance with ENERGY STAR employs a 'house-as-a-system' philosophy to improving a home's efficiency by up to 40 percent. Home Performance with ENERGY STAR uses participating contractors accredited by the
Building Performance Institute (BPI)
to deliver the next generation of energy-efficient services to one to four family homes.
Through the use of diagnostic tools we can effectively address the following common problems: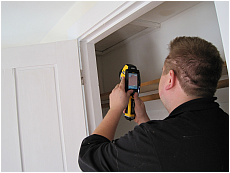 Inefficient heating and cooling systems
Air leakage
High energy costs
Cold and drafty rooms
Poor indoor air quality
Ice Damming
Leaky windows and doors
Accreditations & Affiliations
Building Performance Institute – Accredited Contractor

Building Performance Contractors Association of New York State
Board Member – Long Island Chapter, Mike Gervasi
Efficiency First
Treasurer – Long Island Chapter, Mike Gervasi
PSEGNYLI Home Performance with Energy Star Contractor
NYSERDA – Home Performance Contractor
US EPA – Certified Lead Abatement Contractor
Nassau County – Licensed Home Improvement Contractor
Suffolk County – Licensed Home Improvement Contractor
Town of Babylon – Licensed Energy Auditor
Town of Babylon – Licensed Weatherization Contractor
Mailing Address: 7 Brayton Ct. S S.Setauket, NY 11720