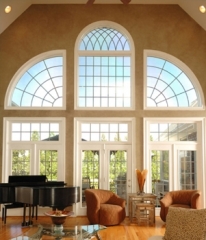 Egg Energy Systems, Inc. and Egg Shell Renovations brings to you over 25 years experience in all phases of window applications and installations. Serving Long Island, Nassau and Suffolk County as well as parts of New York City, Queens and Brooklyn we bring to you all the choices, options and possibilities so that you can make an educated decision and keep the project within your budget.

Some of the styles we offer: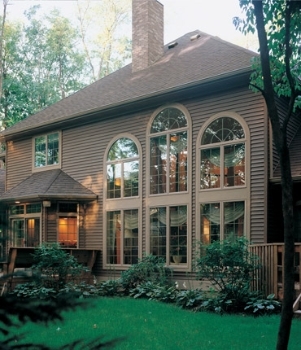 Our windows are tested by a third party testing laboratory, (reports available) and manufactured to reduce unwanted air infiltration. But selecting a great window is just not enough. The installation is equally important to ensure performance and longevity. Our windows will be custom manufactured to tolerances as close as 1/8" assuring a perfect fit. This will reduce the possibility of air infiltration around the window. We will also fill all cavities during the install with suitable insulation (low expansion spray foam or fiberglass).
And what would your finished product be without expert trim work. Your new windows will only look as good as the finish work. Your interior options will be addressed to either maintain or upgrade the openings. On the exterior the window frames will be custom wrapped using handmade PVC coated aluminum. This will virtually eliminate maintenance.
Each window can be fitted with a variety of glass options to address your specific efficiency needs. We provide expert installation and guarantee your satisfaction. Care and respect for you and your personal property is our main priority.
Egg Shell Renovations and Egg Energy Systems, Inc. goes beyond the normal one-year labor warranty and extends TWO years labor to our customers for warranty service work; a little extra peace of mind.
Honor us with the opportunity to provide you with the best service and products. We will do whatever is necessary to ensure your total satisfaction!
Our Manufacturer's Warranty
Lifetime Transferable Non-Prorated Warranty 
Our manufacturer's warrant to you, the original purchaser that under normal use this product will be free from defects in material and workmanship for as long as you own or reside in the home in which the windows and patio doors were installed. The details of the warranty are as follows:
PVC Frame and Sashes — Lifetime Non-Prorated Transferable Warranty
The welded corners will never separate. The PVC extrusions will not CHIP, CRACK, DELAMINATE, PEEL, FADE, BLISTER, PIT, or WARP for as long as you live in your home. This warranty is transferable to the next homeowner.
Hardware — Balances — Other Moving Parts — Lifetime Non-Prorated Transferable Warranty
All of the hardware (the balances, the tilt latches, the crank mechanisms, the rollers and all other hardware components) is warranted against breaking, cracking, or otherwise failing, for as long as you live in your home. This warranty is transferable to the next homeowner.
Insulated Glass — Lifetime Non-Prorated Transferable Warranty
The insulated glass seal will not fail for as long as you live in your home.  The insulated glass unit is warranted to be free from material obstruction of vision caused by film formation or dirt collection between the interior glass surfaces under Federal Specification DD-G-451C.
The appearance of condensation or frost on the inside surface of the insulated glass does not indicate a defective seal, or an improper installation, or faulty workmanship. This is a direct result of excess moisture in the house. When transferring the warranty, the second property owner will be entitled to a 50% discount on the cost of a new insulated unit, should the original become defective as a result of the above reasons. However, if the insulated glass unit should fail prior to ten years after the original window or door purchase, the replacement unit will be at no charge.
Screen — Lifetime Non-Prorated Transferable Warranty
The screen's frame is warranted against cracking, breaking, warping, or otherwise failing for as long as you live in your home. Fiberglass screen cloth will not tear or rip. If it does, Sunrise Windows will provide a new fiberglass screen cloth (FOB Temperance, MI) at no charge, all labor excluded. This warranty is transferable to the 2nd property owner.
Procedure
The manufacturer or authorized representatives, reserves the right to inspect any window or door for which a warranty claim is made. Manufacturer will then forward to the installing contractor, or to the authorized contractor near your home, the warranted parts at no charge. All claims should be made to the installing contractor. LABOR is not included in this Lifetime Window & Patio Door Warranty. The installing dealer or distributor may charge labor fees to perform any warranty work. In no event shall the manufacturer be liable for special incidental or consequential damages, or for any delays in the performance of the warranty due to circumstances beyond its control.
The Fine Print
Caulking, which is required in most installations, is not considered part of the product; therefore it is not covered by this warranty. The only issues that could void this warranty are improper installation, acts of God, misuse or abuse. For commercial applications, the warranty is limited to 50 years.
Mailing Address: P.O. Box 341 Centereach, N.Y. 11720