Where to Insulate in a Home
For energy efficiency, your home should be properly insulated from the roof down to its foundation. This includes the following areas: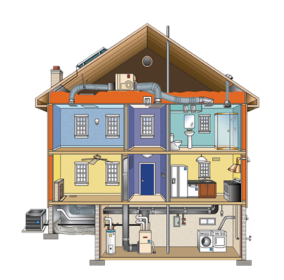 Here we provide you with a select list of insulation products. Let us evaluate for you which product is best for your specific application and needs. Product manufacturers will vary. An MSDS can be provided for the specific products chosen for your project.
Mailing Address: P.O. Box 341 Centereach, N.Y. 11720